Cajun Creole
---
Marchand de Vin with Beef Filets
Muffaletta (New Orleans Sandwich)
---
| | |
| --- | --- |
| This is one of my all time favorite dishes. My mother started making this when I was about six or seven (I think) and I have been hooked ever since. It may not look pretty on a plate but it has a wonderful flavor especially when you add in some corn bread and cole slaw. The quantities here are what my mother thinks she uses. She typically uses the tried and true; "a pinch of this and a splash of that." | |
Serves about 4-6
1 pound red beans

1 pound smoked sausage, cut into 1/2 inch slices (andouille is good here if you want a little extra spice but Mom always uses the regular smoked sausage and it suites me just fine)

1 ham bone with lots of meat left on it (that's why this is a good meal right after Christmas or Easter; you have something to save the ham bone for)

4 slices bacon, cut into small pieces (but not cooked)

The next three ingredients are called the holy trinity of Cajun cooking. If it is a Cajun dish, Onions, Bell Peppers, and Celery will most likely be in it.

1/2 Cup white onion, chopped

1/2 Cup green bell pepper, chopped

1/2 Cup celery, chopped

2 cloves garlic, minced

2 tsp salt

3/4 tsp pepper

1 tsp dried thyme

2 bay leaves

2 tsp hot sauce

1/4 Cup oil

1/4 Cup flour

green onion, finely chopped (for garnish)

Cooked white rice

Preparation:

Sort and wash beans

Soak beans in about 6 cups of water 4 to 6 hours or overnight (short on time? see quick method below)

Drain beans, rinse and add enough water to cover beans, bring to a boil, cover and simmer beans

Fry bacon in a large stock pot, drain all but about a tbsp of grease

Add the garlic, green bell pepper, and celery in with the bacon; sauté until tender

Add garlic and sauté for 2 minutes

Add beans, salt, pepper, thyme, bay leaves and hot sauce

In a small saucepan, combine flour and oil to make a roux

Cook over low heat, stirring constantly for about 20-30 minutes or until the roux is the color of chocolate (I know this step is a pain but it is critical to making this dish the right way)

Cool the roux for about 10 minutes and then stir into the beans

Add the ham bone and continue cooking the beans on low for about two hours

Add the sausage to the beans

Cook until the beans are soft and the broth is thickened

Add the green onions and serve over hot rice with corn bread and cole slaw

Quick bean method: Cover beans with 6 cups of water, bring to a boil and then boil for two minutes. Remove from heat, cover and let stand for one hour.
---
This is a staple for a lot of the recipes I will be placing on the web site over the next few months. You can make a double or triple batch and store it for later use.
2 1/2 Tbsp Smoked Paprika
2 Tbsp Salt
2 Tbsp Garlic powder
1 Tbsp Black pepper
1 Tbsp Onion Powder
1 Tbsp Cayenne pepper or Chipotle pepper (If you want a less spicy mix, reduce this quantity by half or leave it out altogether)
1 Tbsp Dried oregano
1 Tbsp Dried Thyme
Preparation:
Combine all ingredients and mix thoroughly. I usually put it all in a Tupperware bowl with a tight fitting lid and shake it to combine.
---
Marchand de Vin with Beef Filets
| | |
| --- | --- |
| This is a great recipe if you are looking for a beautiful presentation for beef. It is named as the wine merchants sauce on beef filets. I would experiment with other meats as well such as lightly breaded grouper or even chicken breasts. I like to serve this with garlic cheese mashed potatoes and asparagus. | |
Sauce (make this first as it takes a while to simmer (about 60 minutes from beginning to end)
3 Tbsp stick butter
3 Tbsp flour
NOTE: The butter and flour are going to be combined first to make a roux. Make sure you have all of the other ingredients ready to go before you start because you cannot leave your roux unattended once you start.
1/2 Cup minced shallots (you can also use an onion. I just like the flavor of the shallots)
1/2 Cup finely chopped mushrooms
3 Roma tomatoes (seeded and minced)
1 celery rib (minced)
2 Tbsp Cilantro (minced)
2 cloves garlic (minced)
3 bay leaves
1/2 tsp thyme
Salt and Pepper to taste
1 Cup Red wine (please use a red wine you would actually drink and not cooking wine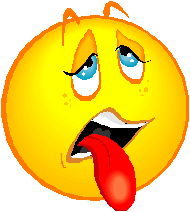 )
1 Cup Beef broth
The Process:
Melt the butter in a stock pot over med heat
Mix in the flour and stir constantly until the roux is a golden brown (about 5-8 mintues)
Stir in the shallots and mushrooms (stir for about 1 minute)
Add the tomatoes, celery, cilantro, and garlic (stir until well mixed - about 30 seconds)
Add the wine, beef broth, bay leaves, thyme, salt, and pepper
Simmer on low heat for about 30 to 45 minutes
The Meat of the recipe:
4 Beef filets (4-6 oz. each)
1/4 Cup olive oil
Salt, Pepper, and garlic salt to taste
The Process:
Heat the olive oil in a sauté pan over med-high heat
Sprinkle both sides of the filets with salt, pepper, and garlic salt
Place in sauté pan and cook for about 4-8 minutes on each side or until to your desired doneness
Remove the filets from the pan and place on a serving plate
Liberally pour the Merchand de Vin sauce over the steaks and serve
---
This is a simple chicken recipe that looks great on the plate as well. I like to serve it with wild rice and asparagus.
4 Chicken breast
Salt Pepper and garlic salt to taste
2 Tbsp Vegetable oil
2 Tbsp butter
2 Tbsp Lemon juice
1 Cup mushrooms
3 Tbsp chopped fresh parsley
3 green onions chopped
2 1/2 Tbsp Dijon mustard
1/4 Cup Chicken broth
Preparation:
Place the chicken breasts between 2 sheets of plastic wrap and pound until they are about 1/4 inch thick.
Sprinkle chicken with salt, pepper and garlic salt on both sides.
Heat 1 Tbsp of oil in large sauté pan on Med-High heat for about 1-2 minutes
Add 1 Tbsp of butter
When butter is melted, add chicken and cook for about 3 minutes on each side or until juices are clear.
Remove chicken to a platter and cover.
Add remaining 1 Tbsp of oil
Add mushrooms and cook for 2 minutes (stir constantly)
Add parsley, green onions and Dijon mustard and stir for about 30 seconds
Add chicken broth and butter stirring until it reaches a smooth and creamy texture.
Add chicken back into mixture and cook on both sides for about 2 minutes.
Place chicken on a plate and pour sauce over top.
Variation:
Before plating the chicken, place in an oven dish, top with cooked asparagus, mozzarella cheese, and heat in 350° long enough to melt the cheese.
---
This is a very simple but delicious dessert recipe. I have also used the sauce as the filling for crepes.
4 Ripe Bananas
1/2 stick unsalted butter
1 cup packed light brown sugar
1/2 tsp cinnamon
1/4 cup banana-flavored liqueur
1/4 cup white rum
Vanilla Ice Cream
Preparation:
Peel the bananas and cut in half then in half lengthwise.
In a large sauté pan, melt the butter on medium heat.
Once the butter is melted, add the brown sugar and cinnamon.
Once the sugar and cinnamon are combined with the butter, add the banana liqueur.
Cook the mixture for about 2 minutes or until it is bubbly.
Add the bananas and cook for two minutes then turn bananas over and cook another minute.
Turn off burner.
Heat the rum in another small pan over low heat
Once the rum begins to bubble, carefully light the rum using a fireplace match
Pour the flaming rum over the banana mixture.
Place bananas and spoon mixture over ice cream and serve.
---
This is a sandwich that is pure New Orleans. I have great memories of sitting on the river walk in New Orleans as a kid eating these from one of the markets (YUM!).

My family gets together for lunch most Sunday's after church and this is one of the more common meals we have. And yes, it is a meal pretty much by itself. Another great benefit is that you can make the olive salad in advance and store it in the refrigerator, which helps make it a quick meal.
Olive Topping

1 Cup sliced pimiento stuffed green olives (drained)

2 celery stalks, chopped

1 large tomato, chopped

2 cloves garlic, minced

1/2 tsp pepper

1 1/2 tsp oregano

1 tbsp Red wine vinegar

Sandwich

1 large loaf of bread (non-sliced)

4 oz. sliced cooked ham

4 oz. pepperoni (I use the large slices you get from the deli. And this is not in the real Muffaletta, we just added it because we like it)

4 oz. sliced Genoa salami

4 oz. sliced provolone cheese

4 oz. sliced mozzarella cheese

Preparation:

Combine the the Olive Topping ingredients in a bowl and mix well.

Slice the loaf of bread in half (depending on the type of bread you get, you may have to "scoop" some of the bread out of the top so it will not get too high and impossible to eat)

On the bottom half of the bread, place the ham, pepperoni, Genoa salami, provolone cheese, and mozzarella cheese.

Generously heap the olive topping on the sandwich and top it with the top half of the bread loaf.

Slice into four pieces and serve.
---
This is a twist on a traditional Cajun dish. I started with the traditional method but instead of red bell peppers, I used Chipotle Chili peppers in Adobo sauce. I also used Chipotle Chili pepper instead of Cayenne pepper. WARNING: make sure you have plenty of ice water on hand. This is very spicy. You can turn down the heat by reducing the amount of adobo sauce or the Chipotle Chili powder you use.

Serves 4
Ingredients:

1 pound shrimp (41-60 count), peeled, deveined, and tails off

2 Tbsp Creole Seasoning (recipe above made with Chipotle instead of Cayenne pepper)

1 1/2 tsp Chipotle flavored Tabasco Sauce

1 1/2 Tbsp light brown sugar

4 Tbsp Vegetable oil

3/4 Cup Yellow or Sweet Onion, diced

1 celery stalk, diced

1 green bell pepper , diced

2-3 chipotle peppers in adobo sauce, seeded and diced

1 Tbsp chipotle adobo sauce

1 Tbsp garlic, minced

1/2 Cup flour

2 Cups clam juice (you can find this in the same isle with the canned tuna etc. I used calm juice because the traditional recipe calls for fish stock or shrimp stock and you really cannot find that in the store and I typically do not have the fish bones or shrimp heads around to make it.)

2 Tbsp green onions, chopped (reserve some for garnish if you wish)

1-2 Bay leaves

4 Servings steamed white rice

Preparation:

In a large glass bowl, mix shrimp, Creole Seasoning, Tabasco sauce, and brown sugar - set aside

Heat oil in a large sauce pan over medium heat.

Add onions and cook until translucent (2-3 minutes)

Add celery, bell pepper, chipotle, adobo sauce, and garlic - cook for 3-4 minutes

Reduce heat to low and add flour. Stir until incorporated (this will get thick and almost form a ball of vegetables and as soon as it does, go to the next step)

Add clam juice, whisk until incorporated.

Bring heat back to medium and stir frequently for 5 minutes

Reduce heat to low and simmer for 10 minutes

Add the shrimp mixture, green onions and bay leaves to the pot and simmer for 20 minutes

Serve over steamed rice, garnish with smoked paprika and green onions.
---